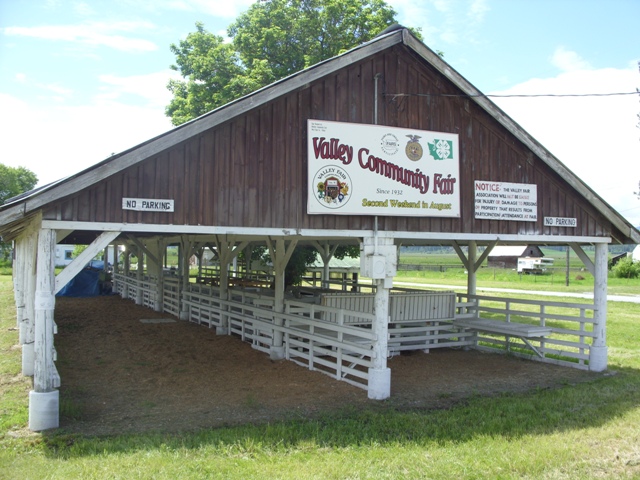 The first Valley Fair was held in 1932 as a school function – under then Superintendent Earl Druse. Hazel (Phillips) Kulzer was in charge of many of the activities for that fair.
The fair was a huge success, and in 1935, the Valley Grange was asked to sponsor the Fair. The Grange continued to hold the Fair at the School until they bought the old Farmers Union Store building and remodeled it for their Hall.
As the Fair grew, and more people in the community fully supported it, a decision was made to form an association. This task was accomplished in 1949. John Daisley, Marjorie Buck, Frank Stroyan, Leo Kulzer, H. Helseth, J.D. Hanley, and Emma Dunlap legally organized and established the nonprofit corporation known as the Valley Community Fair Association.
Many individuals donated their time to the Fair during its early days. Among them were Marjorie Buck Willey who served as Secretary from 1935 to 1961, Frances Edwards, the "Bingo Lady," Mary Pool, and Beth Blomgren, who continued to work until 1985.
A special "Thank-you" to all those devoted community members and businesses who have supported the Fair through the years, which has made the Fair a continuing success.